BUTTING: Good training – good prospects
Vocational training is an investment in the future - the future of our company and the future of young people. For this reason, we offer you a high-quality apprenticeship through which we convey all the theoretical and practical skills you need to finish your apprenticeship successfully. We set a high value on preparing you to an optimum for your later professional life.

The range of apprenticeships at BUTTING: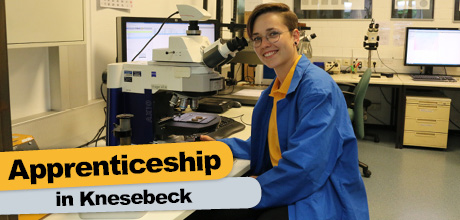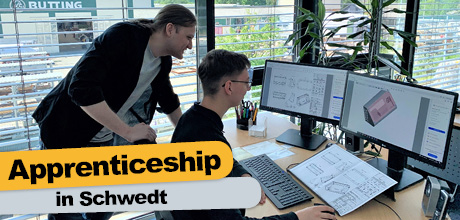 At our main plant in Knesebeck, we offer you a variety of training opportunities as well as a dual study program.
BUTTING is not only located in Knesebeck. We also provide you with versatile training at the Schwedt site.
We are a well-trained, international staff family, yet we see ourselves as learning every day. Our innovatory strength and problem-solving skills are based on long-standing experience and teamwork, as well as on new ideas and unique personalities.

Take the initiative and apply for an apprenticeship at BUTTING.
BUTTING – Progress by Tradition