Clad pipes for the oil and gas industry
Since 1978 BUTTING has been able to demonstrate its core competence in welding, forming and materials technology with a big variety of pipes for onshore and offshore projects and subsea applications. We produce for you flowlines, riser pipes and others for topsides (platform FPSO) as well as line pipes. You may use the economic benefits of both our mechanically lined BuBi® pipe and the metallurgically clad pipe: Reliability and longevity by corrosion resistance. The unalloyed outer pipe controls the pressure, whereas the high-alloyed cladding ensures corrosion protection.
Up to now, BUTTING has produced more than 130 000 tons of pipes in duplex and superduplex for renowned customers, e. g. ExxonMobil, STATOIL, NAM, TotalFinaElf and GULF. "Ichtys" and "Julimar" are names which had a significant impact on the year 2012 within the company. Both are gas fields off the north-west coast of Australia.
BUTTING – Progress by Tradition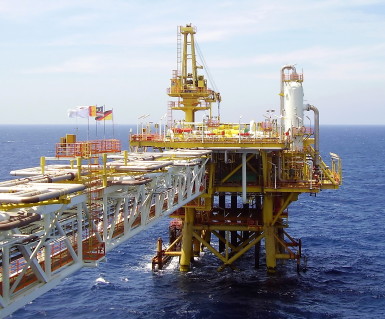 Sector
Oil and gas industry
Project
Ichthys and Julimar
Extent of supply
110 km BuBi® pipes
8,5 km metallurgically clad pipes
Duplex pipes
Elbows
Dimensions
18" BuBi® pipes
12" metallurgically clad pipes
Material grades
SAWL 450 / TP 317L
SAWL 450 / TP 316L
MWP 450 / TP 316L
Duplex pipes (UNS S31803)
Special features
Production acc. to DNV-OS-F101