Sense and quality of life by sustainability

We are aware of our overall responsibility for our corporate actions. The success of our customers, the safety and health of our staff and our fellow human beings, as well as extensive protection of the environment are at the heart of our understanding of sustainability.

As one of the world's leading processors of stainless steels we offer our customers tailor-made product solutions which will have a lasting influence on their success. Well trained BUTTING staff are at your disposal as your partners: from advice on materials and development and manufacture of customized products through to site supervision – we offer a one-stop service.
With our long-lasting corrosion resistant products we want to help create sense and quality of life. Therefore we supply components and pipelines to regions where water is scarce and can thus support the construction of water treatment plants.

However, sustainability also means to assure our future as an independent family business by our economic success. By providing a healthy and safe work environment and substantial development possibilities, we make a valuable contribution to the living standard of our employees and their families.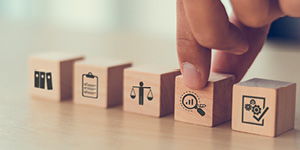 Compliance
Compliance with laws and regulations is a fundamental component of our company's success. It is not just the absolute basis for the rule of law – it is also the basic principle for respectful cooperation and valuable teamwork. BUTTING understands the importance of these laws and its in-house rules and has set up its own Compliance department.
>> Compliance
Social commitment
BUTTING puts people at the centre. That is why we are committed not only to our customers and our employees, but also to the people in the region. We gladly and consciously assume responsibility. For example, we support a wide range of social projects in the region where we live and work.