Expertise on the spot: Peter Howard – Sales Manager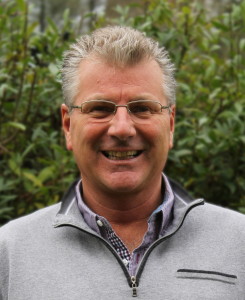 Under this heading, we introduce members of staff from our competent and experienced BUTTING team in Canada. Look behind the scenes in our company and find out how multi-faceted and varied the challenges in stainless steel processing can be.
How long have you been working at BUTTING?
Peter Howard: "I started with Butting Canada in October, 2008, so it has been six and a half years now."


How did you come to BUTTING?
Peter Howard: "I was working for steel distributor in Alberta when a colleague notified me of a potential opportunity with Butting in Canada. Shortly after the 2008 Global Petroleum Show in Calgary, I met with the president, Hermann Butting, and was very excited about the opportunity to work for his company!"


What is your typical day like?
Peter Howard: "Every day is different. I love the challenge of unique, often difficult orders that require my long time expertise and where I can show the outstanding quality of the products of Butting. A typical day starts with contacting my colleagues in the Germany head office & customers, addressing their questions, then preparing offers and arranging shipments. I also go often to our local warehouse in Alberta to receive or ship Butting steel pipes."


How is it to be working for a German company? Anything different compared to Canadian companies / co-workers?
Peter Howard: "Butting Canada is a fast growing subsidiary of the ~2000 people strong head company. The excellent training through Butting Academy and the educated staff is what I appreciate dealing with the engineering in Germany. It is a safe working place and despite fluctuations in the economy, the company has been stable since 1777 and works with full time staff only.

Relationships with my German counterparts are as important as my relationships to our customers. There is a ton of experience at H. Butting GmbH and the reputation they have of supplying high quality products MADE IN GERMANY makes my job fun."


What is the most exciting thing that happened while working at BUTTING?
Peter Howard: "The most exciting thing to happen during my time here was the opening of our warehouse in Alberta. Our product was an ocean away and customers couldn't buy single lengths of pipe with quick deliveries. Since late 2011 when we received our first "stock" pipes in Canada, our business model changed and we have really seen the benefits of having the local inventory."


What do you do in your spare time? Do you have any hobbies?
Peter Howard: "I enjoy reading a good book and visiting with friends and family. Last year, we started camping with our group and I'm looking forward to getting out more often. Fishing and golfing are also in my plans for 2015. Time permitting; I hope to do more of both this year!"